Successful Flight Test for AIE's VTOL Aerial Vehicle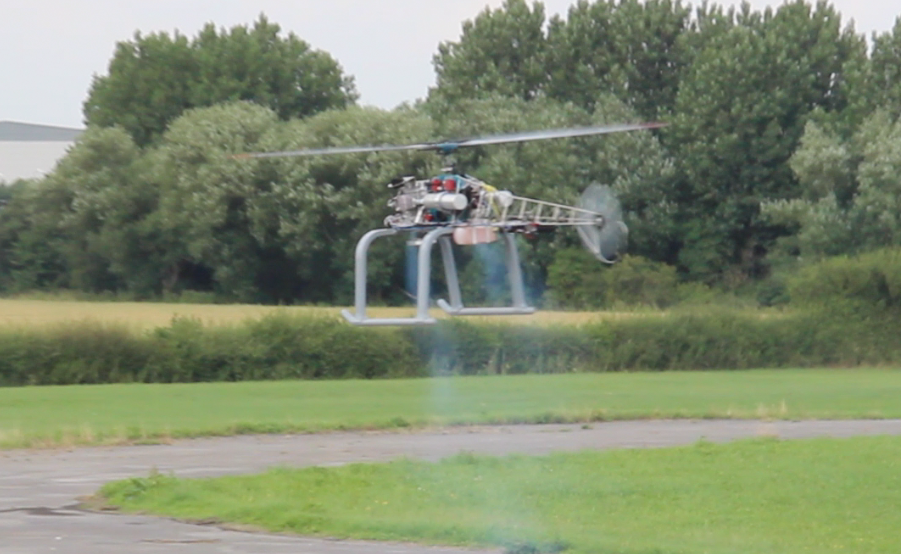 The unpredictable British weather was finally at optimal conditions when AIE (UK) Ltd took action to conduct the first flight test of their prototype VTOL unmanned aerial vehicle.
It had been a relatively short time from initial concept to prototype development and now it was necessary to carefully transport the VTOL vehicle by Pick-Up Truck to a safely authorised, non-congestion, test zone near AIE's base in Lichfield, Staffordshire for an initial flight assessments.
Excitement of the engineers accompanying the test flight was growing in anticipation as they watched the results of their dedicated hours of hard work carefully stationed and prepared for a first time flight.
Wireless telemetry systems were utilised to enable AIE to measure important operational parameters during flight, relaying vital data that would be used to calculate further improvements where required.
Following initial flight setup tests, the power unit was enabled by the pilot remotely and AIE representatives together with spectators watched as the propellers lifted the 20kg VTOL helicopter easily from the ground, suspending the VTOL UAV in hover and transporting it a short distance to 'shake down' the vehicle systems and controls.
The short flight had been a great success and an impressive step forward for AIE as an inspiring engine innovator for small to medium UAV and VTOL platforms.
Data from the initial test flight will then be analysed by AIE through advanced computer model software to determine further improvements in the enhancement of payload carrying capability and flight duration.
The development of AIE's VTOL unmanned aerial vehicle prototype is just one project that utilises AIE's vast experience in research, design and development within the UAV industry. For more details on how AIE's cutting edge manufacturing capabilities and rotary engine developments can assist your VTOL, UAV project, contact them on 01543 420700.
Recent Posts