Innovative VTOL Rotary Engine Attracts Attention at UV India 2012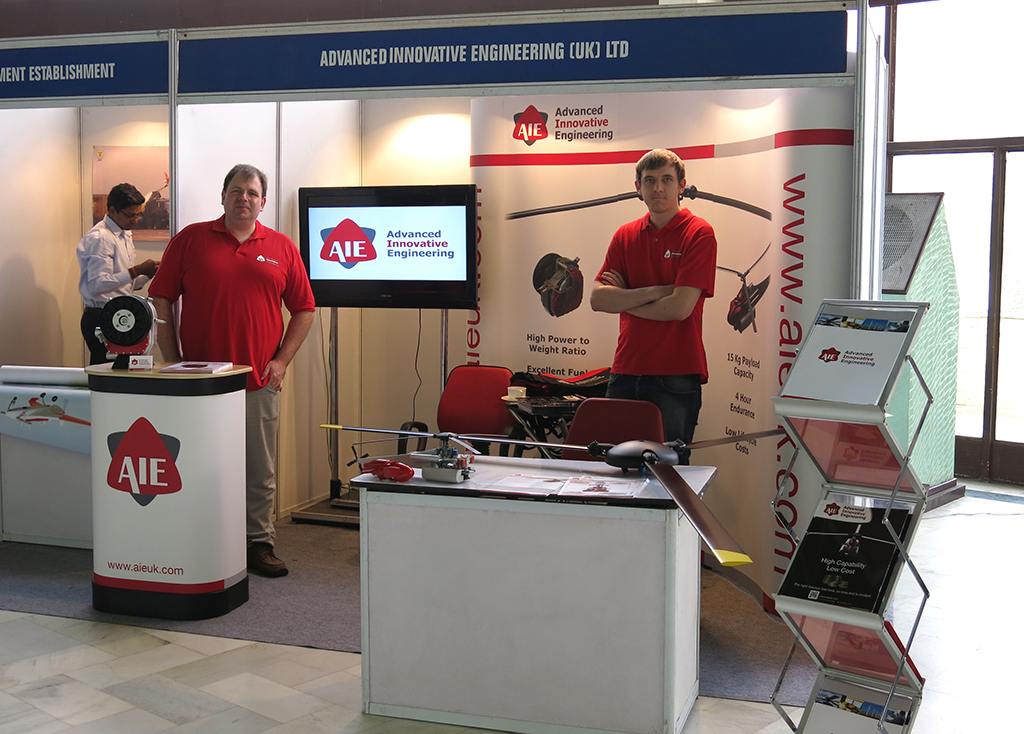 Jetting out to the enchanting hustle and bustle of New Dehli, India was an exhilarating experience for AIE representatives as they attended the second Heli and UV India conference and exhibition on 15 – 16 November 2012.
Appropriately held at the professional Air Force Auditorium, the UV India expo drew attention from a conglomerate of UV manufacturers and industry professionals keen to view the new technological advancements for unmanned aerial systems.
As a main exhibitor at the event, AIE (UK) Ltd chose to feature their high capability, low total-cost-of-ownership Wankel rotary engines. These ground-breaking lightweight engines are designed to provide the ideal solution for small to medium fixed-wing or VTOL platforms in both commercial and defence applications.
Visitors to the UV India exhibition were especially interested in AIE's lightweight prototype UAV Helicopter which is currently in its final development stage, having been designed to deliver a significant payload carrying capability along with extensive flight duration.
This exciting new VTOL project will take advantage of AIE's unique liquid cooled SPARCS rotary engine that works to effectively reject additional heat and reduce wear; enabling a longer engine life and durability to support the distinct requirements of VTOL unmanned systems.
The ability to produce and test the prototype in-house at AIE's base at the heart of the UK, demonstrated to visitors how the latest cutting-edge manufacturing capabilities and AIE experienced engineers can effectively deliver innovative solutions for the individual needs of next-generation VTOL and UAV propulsion systems.
Overall, the UV India 2012 event proved a successful endeavour for AIE and the future of their unique world-class rotary engines as reliable solutions for small to medium VTOL and UAV applications.
For further details on the benefits of AIE innovative lightweight Wankel rotary engines visit www.aieuk.com/aerospace.
Recent Posts