Wankel Rotary Engines – Why should I choose a rotary engine for my application?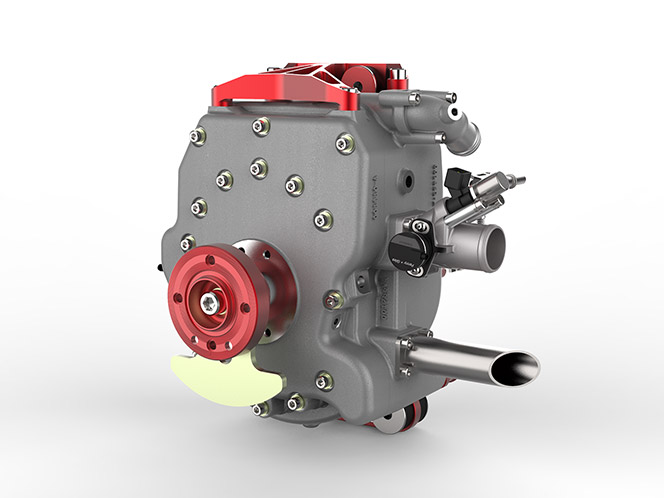 In straightforward terms, you should choose a Wankel rotary engine for your application if your primary drivers are for a solution that is compact, lightweight and high power. Rotary engines also have almost zero mechanical vibration and offer incredibly flexible packaging form factors, allowing you locate and attach them in spaces and orientations not available to piston reciprocating engines.
Ideal applications are primary and hybrid propulsion for UAV's, auxiliary power units for aerospace and land-based vehicles, automotive hybrid power systems, and ultra-portable generators. They are also suitable for most "sports" applications including snowmobiles, jetski 's, motorcycles and track cars. They have also been highly successful in hovercraft, and light sports aircraft and in fact, are suitable for any use that you might consider ideal for a highly tuned piston engine.
So you've decided to choose a rotary engine, so why now should you want an AIE rotary engine?…
I am obviously biased but putting that to one side I do believe that AIE has made the most significant step forward in "air-cooled rotor" rotary engine developed in the last 40 years with the development and implementation of its SPARCS cooling technology. SPARCS it is a real game changer and the result of some real left-field thinking and a considerable amount of experience.