The Birth of AIE (UK) Ltd Marks New Era for Rotary Engine Development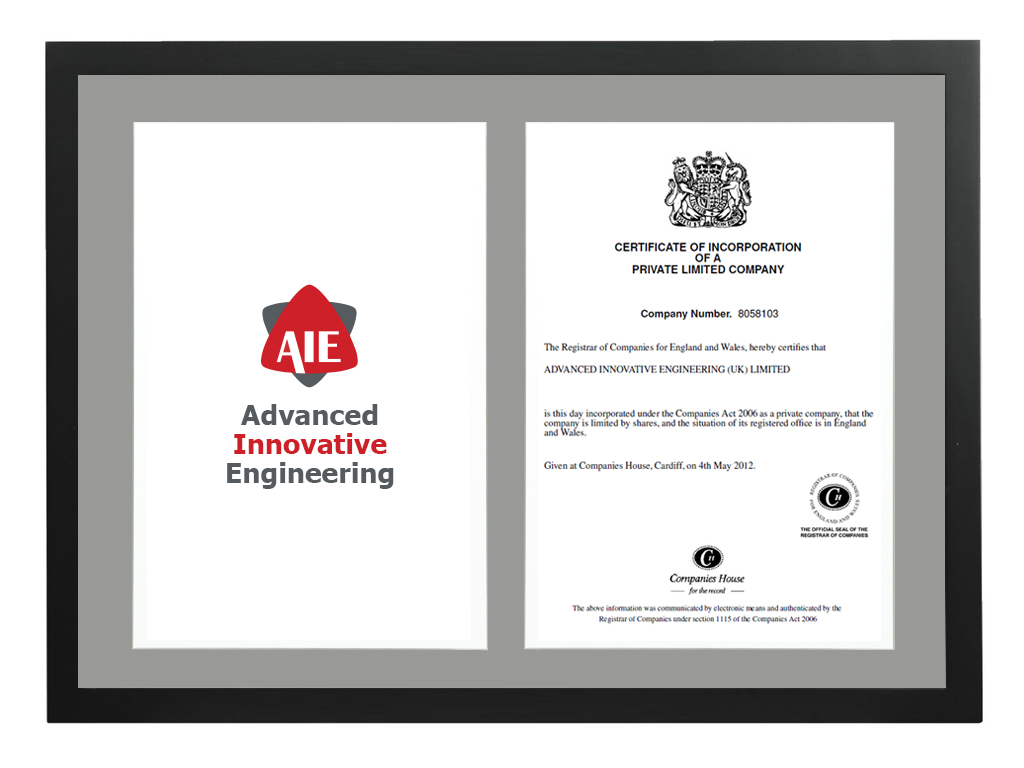 Friday 4th May 2012 marks a new era for rotary engine development with the formation of a new Midlands based engineering company, Advanced Innovative Engineering (AIE-UK) Ltd company number: 8058103.
Although a newly registered company, AIE (UK) Ltd boasts a rich heritage in rotary engine history dating back to the Midlands much-loved classic, Norton Motorcycles in the 1960s. The newly formed company brings together over 80 years of experience from leading names in rotary engine development that will enable it to pioneer unique inventions and innovative designs that will forever change many perceptions about Wankel rotary engines within the aerospace and automotive industries.
Using cutting-edge facilities in its base in Lichfield, Staffordshire, AIE (UK) Ltd will focus on the research and development of their range of powerful but lightweight, compact Wankel Rotary Engines. Alongside their own innovations, AIE will work with aspiring organisations in the aerospace, automotive and unmanned vehicle industry to bring to fruition previously unrealised propulsion system concepts using advanced designs, prototypes, testing and the latest manufacturing capabilities.
As AIE (UK) Ltd continues to build on its historic legacy of developing compact engines with unrivalled specific power, the company will no doubt play an important role in shaping the future of low-carbon hybrid-electric vehicles and contribute to the greater adoption and use of unmanned aerial, ground and marine vehicles by enhancing their capabilities.
For further details regarding Advanced Innovative Engineering (UK) Ltd visit their website at www.aieuk.com.
About Advanced Innovative Engineering (UK) Ltd:
AIE is a UK-based engineering company specialising in the development of innovative Wankel rotary engines. The AIE team boasts a combined experience of over 80 years in rotary engine design, R&D, and manufacturing; delivering products and services that have exceptional reliability, versatility and low total cost of ownership (TCO) for the global Aerospace, Automotive and Marine markets.
Recent Posts