AIE joins other world-class engineers at the 2014 Advanced Engineering UK show in Birmingham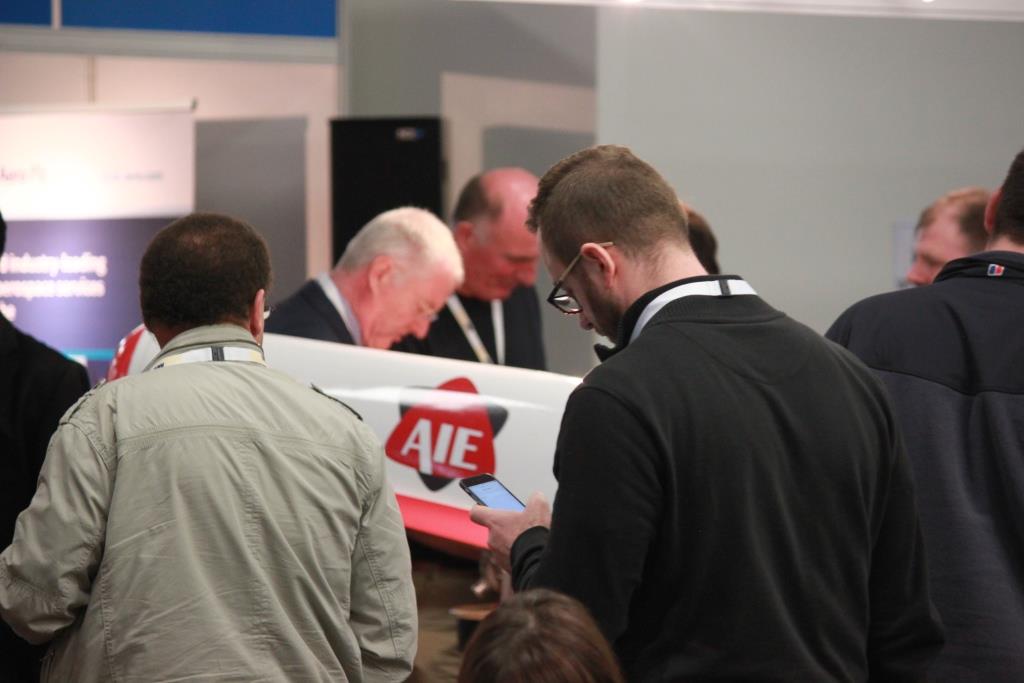 AIE joined hundreds of other market-leading engineers at this year's record-breaking Advanced Engineering UK show. The Lichfield based company, who specialise in the design and development of precision rotary engines, were one of a number of exhibitors at the NEC in Birmingham for the UK's largest annual advanced engineering trade show & conference.
Already one of Europe's most important annual advanced engineering events, the Advanced Engineering Show brought together a wide number of world-class engineering and technology companies as well as hosting seminars and trade events.
Ian Stone, managing director of UK Tech Events, said: "Yet again we have seen the immense value of bringing together multiple high value sectors into a dynamic integrated environment where these interlinked industry sectors can both advance their own innovation, technology, industry sourcing and supply chain priorities as well as have the benefit of both planned and spontaneous interaction with the wide community of adjacent groups.
"Such individually represented groups…are at the vanguard for delivering UK ambitions to rebalance the economy and represent already outstanding examples of where the UK is striving to take an international lead."
AIE specialise in the design and development of efficient and powerful rotary engines for both commercial and military applications. The Midlands based company use their patented, liquid-cooling technology to create engines that offer a high power-to-weight ratio and are suitable for a range of applications, such as unmanned vehicles, high-performance motorsport, portable power, and hybrid-electric automotive.
Recent Posts