AIE Drives Forward Electric Vehicle Technology with New EU Grant Award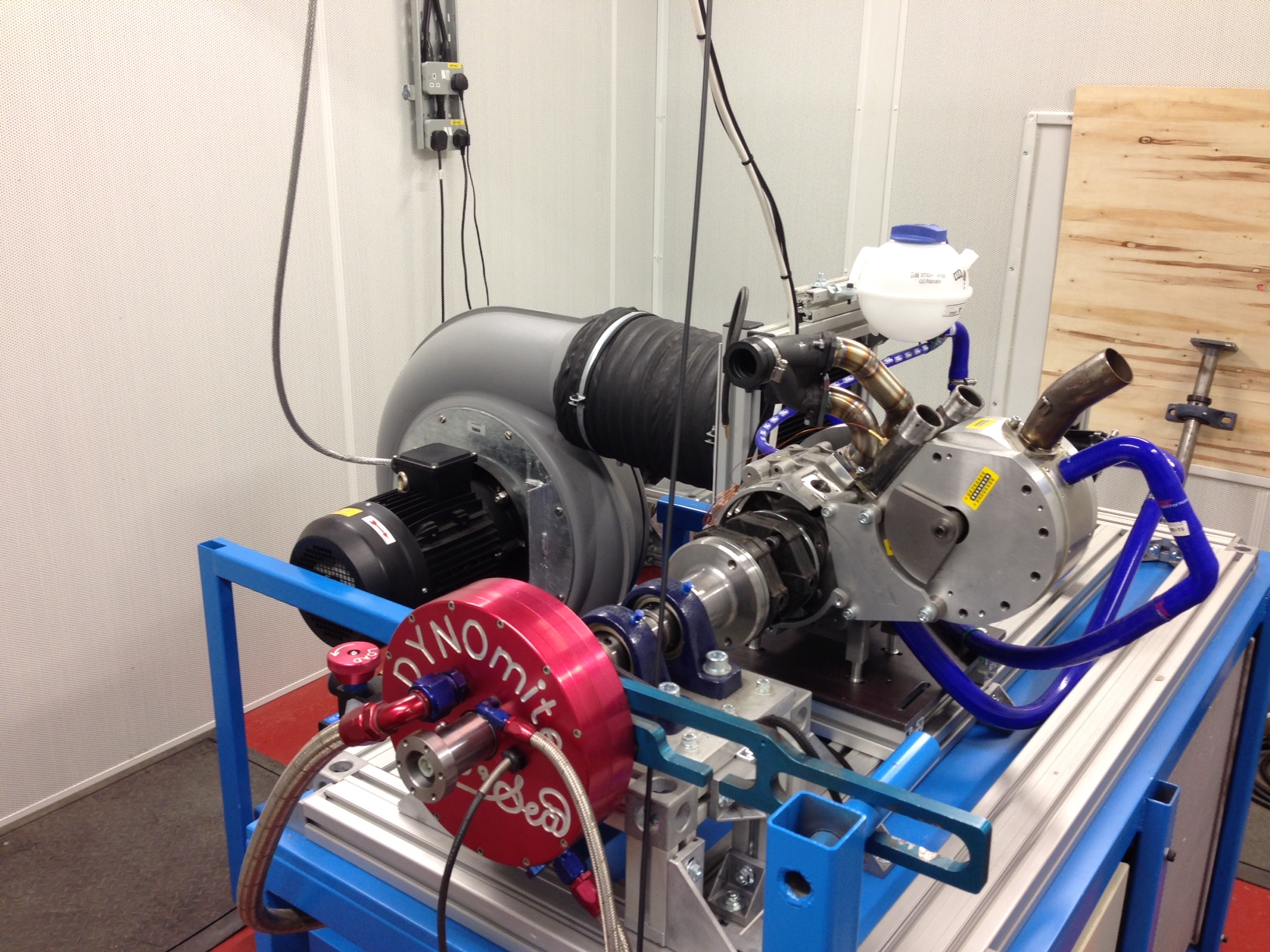 Lichfield, Staffordshire: Living up their name in advanced engineering, AIE (UK) Ltd are now evolving the use of rotary engine operations and expanding their expertise by means of another successful grant awarded through the Electric and Intelligent Vehicles Project.
This exciting new project aims to attract new investments and business into the UK's West Midlands area by accelerating advancements for electric vehicle technology. Managed by Coventry University Enterprises Ltd and funded via the European Union Regional Development Fund, the grant will cover a significant percentage of costs associated with the research and development of electric vehicle (EV) technology.
By providing the expertise for the design and development of a bespoke liquid cooled alternator, the newly awarded grant will enable AIE to prove the concept that a powerful, lightweight and physically compact power unit, can be reliably used as a range extender, or part of a hybrid powertrain for electric vehicles.
Commenting on the success of the awarded grant, Business Development for AIE, Alex Vaughn explained, "Although the concept of a range extender for electric vehicles isn't innovative in itself, a combined rotary engine liquid cooled power unit is unique and offers huge potential. For example, being physically smaller and lighter will mean the unit can be installed easier than other conventional, larger units and this will help provide cost effective solutions for Hybrid-Electric Vehicle developers."
The new research and development of the project will be conducted with the support of design and manufacture specialist, Haiden Engineering Services Ltd whose experience in the design and testing of alternator control systems in the automotive and aerospace industries make them an ideal partner for AIE.
With work now starting on the lightweight liquid cooled alternator and electronics for incorporation into AIE's 225CS rotary engine it appears that a new solution for driver range anxiety associated with hybrid-electric vehicles will soon be in the market and putting West Midlands on the map for advanced engineering and innovation.
For more details on AIE's innovative solutions for hybrid-electric vehicles, visit https://www.aieuk.com/automotive-hybrid/ or call AIE on 01543 420700.
About Coventry University Enterprises Ltd
Coventry University Enterprises Limited (CUE Ltd), a subsidiary of Coventry University Higher Education Corporation, is the organisation through which the University runs much of its commercial, income-generating and business-partnership work. CUE focuses on innovation, design, high performance automotive engineering, health, environment and ICT as areas of expertise. Through this activity it has to date supported thousands of Small-to-Medium-sized Enterprises (SMEs) through specific projects and support programmes. More than 200 SMEs have been established with the support of CUE and many more have benefited from one-to-one involvement.
http://www.coventry.ac.uk/business/coventry-university-group/coventry-university-enterprises-limited/
About the European Regional Development Fund
The ERDF aims to strengthen economic and social cohesion in the European Union by correcting imbalances between its regions. The ERDF focuses its investments on several key priority areas. This is known as 'thematic concentration': Innovation and research; the digital agenda; support for small and medium-sized enterprises (SMEs);the low-carbon economy
http://ec.europa.eu/regional_policy/en/funding/erdf/
About Haiden Engineering Services Ltd
Haiden Technology is a highly experienced company based within the Midlands, UK. Haiden strives to fulfil the needs of their clients through a wide range of areas, resulting in complete systems. Haidens produce client specific equipment for checking and measuring product operation and design parameters.
http://www.haiden.co.uk
About Advanced Innovative Engineering (UK) Ltd:
AIE is a UK-based engineering company specialising in the development of innovative Wankel rotary engines. The AIE team boasts a combined experience of over 80 years in rotary engine design, R&D, and manufacturing; delivering products and services that have exceptional reliability, versatility and low total cost of ownership (TCO) for the global Aerospace, Automotive and Marine markets.
Recent Posts