Rotary engines a major focus at the 2014 Commercial UAV Show in London-Olympia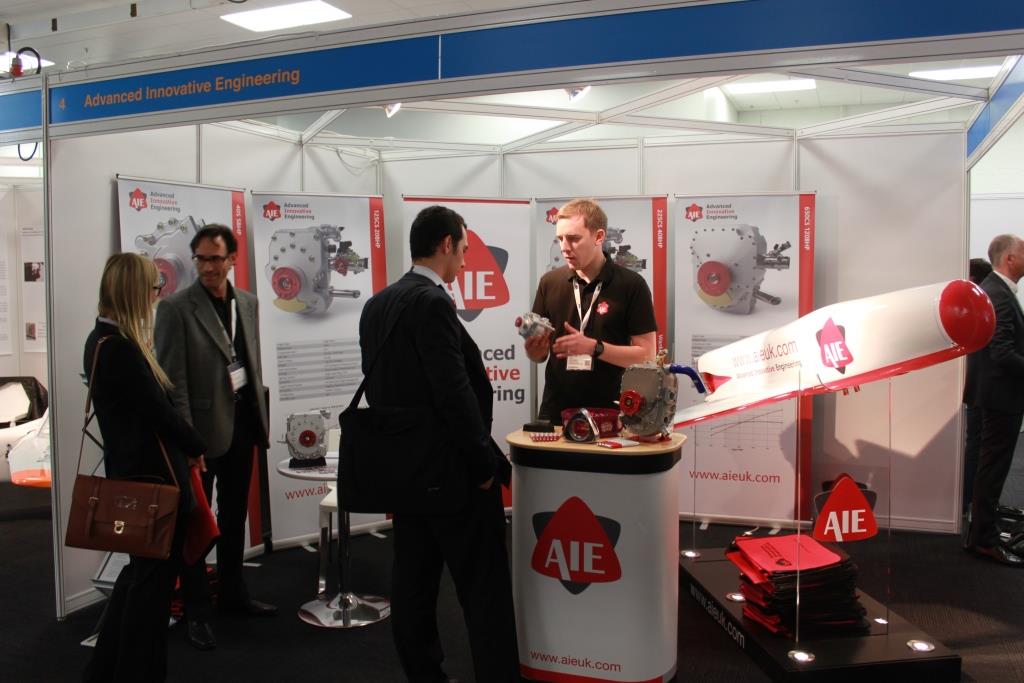 One of the UK's leading rotary engine experts were amongst dozens of industry specialists who attended the UK's first ever marketplace for commercial unmanned aerial vehicles.
The 2014 Commercial UAV show brought specialists from across the industry to Olympia Central in London for a very special conference featuring exhibitors, seminars and technology demonstrations.
AIE specialise in making efficient and long-lasting engines for a range of unmanned vehicles including UAVs. Incorporating their patented cooling technology, AIE engines offer a market-leading power to weight ratio, low total cost of ownership and high fuel efficiency. With applications including a range of unmanned aerial vehicles the Commercial UAV show was the perfect place for the Lichfield based company to showcase their engines.
Alex Vaughn, Head of AIE Business Development, said: "The Commercial UAV show brings together a range of industry experts in areas as diverse as agriculture, infrastructure operators, environment & scientific research, border security and academia. As well as debating the important issues facing the industry, we're able to show how our lightweight and powerful engines add significant enhancements to platform capabilities in commercial UAV operations."
"We're delighted to be part of the UK's first ever1 Commercial UAV show and look forward to being part of the continued success of the event," he added.
Recent Posts