Lichfield engineers unveil state-of-the-art 3D printer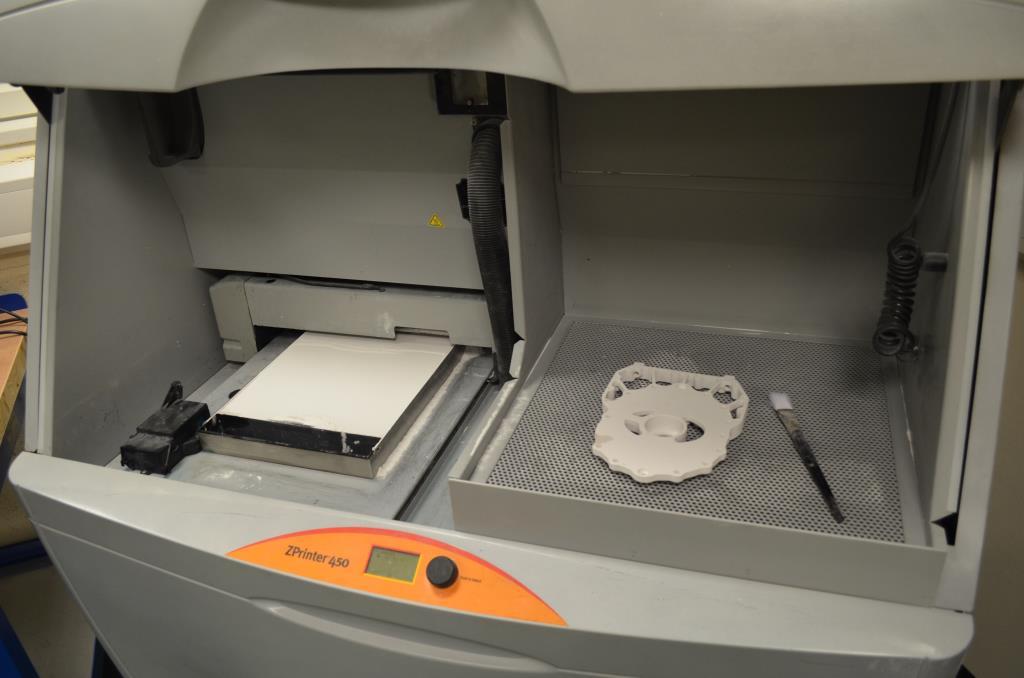 A leading engineering firm has taken delivery of a state-of-the-art 3D printer as the first step to offering customers an unrivalled level of service and expertise. Advanced Innovative Engineering (AIE) have unveiled their brand new Z Corporation Z450 3D printer, the first of a number of capital investments the company are set to make over the next few months.
A 3D printer allows a user to create a model, print it and have it in their hands in a matter of a couple of hours. Rather than looking at designs and intricate engineering parts on a screen, AIE can now produce prototypes in a matter of hours, both speeding up the design and manufacturing process but also bringing their designs to life.
Nathan Bailey, Managing Director of AIE, said: "This state-of-the art 3D printer is a significant investment for our business but is absolutely crucial to providing the world-class service we offer. To build the most efficient, reliable and powerful rotary engines we need to make sure we get the design process absolutely right.
"As well as facilitating customisation – allowing us to meet our customer's needs – it also helps us to maintain design flexibility."
The state-of-the-art A Corporation 3D printer is cleaner and quieter than rivals, easy to operate and environmentally friendly. It is also faster than other printers and provides superb quality output.
"The printer allows us to create prototype parts quickly and cheaply," added Mr Bailey from AIE. "When you consider that a product prototype is generally created, built and evaluated within a short space of time the benefits are clear for all our customers.
"As well as speeding up the process it actually helps us to keep costs down as we can change the design without much investment," he added.
Recent Posts