Latest Tooling Equipment Shapes Future for Rotary Engine Manufacturers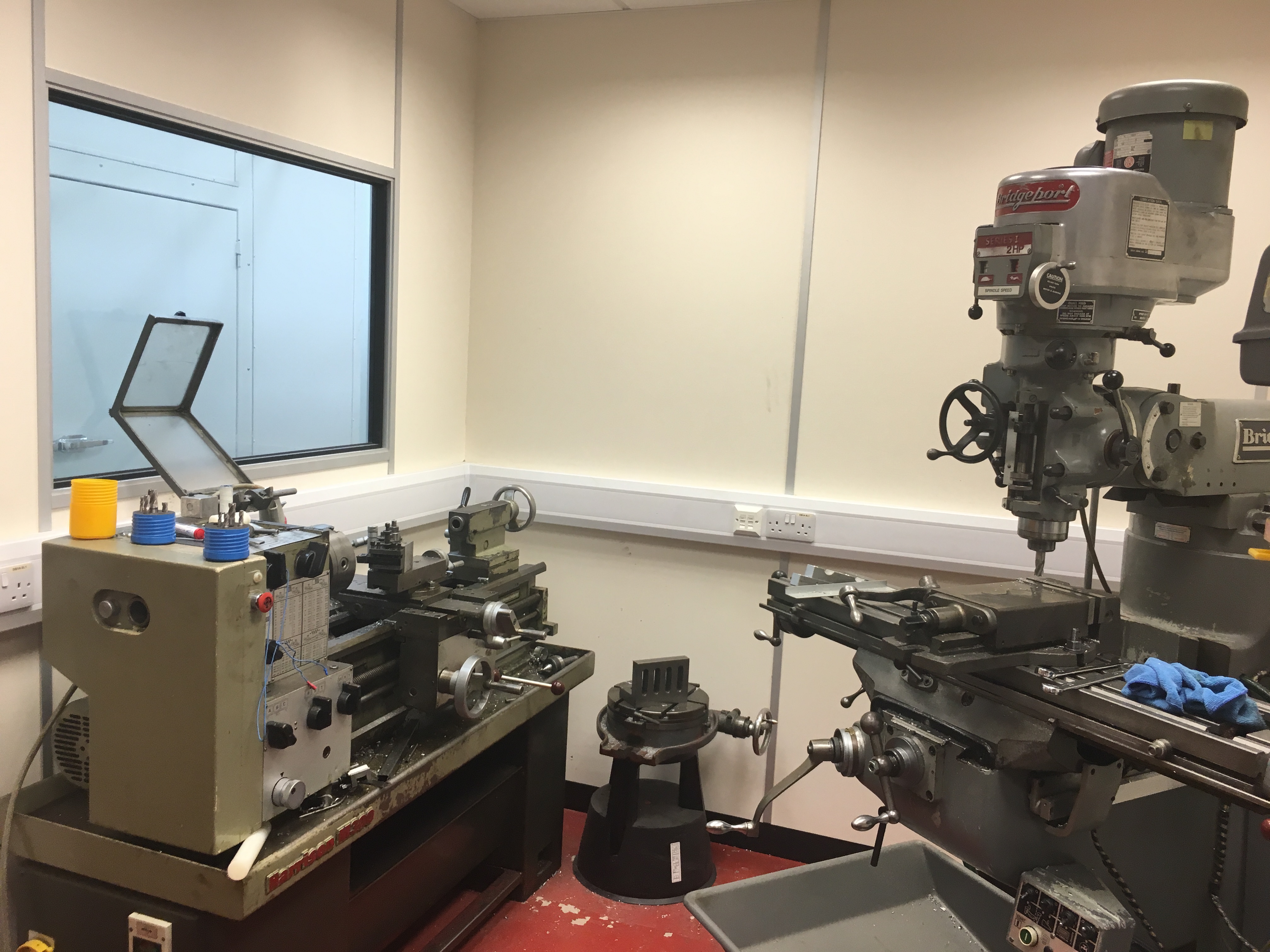 The new premises for rotary engine manufacturers, AIE (UK) Ltd in Lichfield has received its final transformation as the latest investment in state-of-the-art tooling equipment is officially installed.
With the headquarters of AIE already boasting dedicated build areas, test cells and material stores, the finalisation of the tool room facilities establish AIE as one of the leading manufacturers for rotary engine design and development with access to cutting-edge equipment; from conceptual software and 3D printing to precision component creation and dedicated testing capabilities.
Precision Tooling Investments
Included in the investment for AIE's tool room equipment are three of world's most recognised machines for precision fabrication of high quality engine parts that will ensure AIE clients receive only the best from the Midlands based rotary engine manufacturers. The latest editions to the AIE tool room include:
Jones and Shipment Surface Grinder
As an integral part of operations, the Jones and Shipment Surface Grinder provides AIE with high geometric accuracy for precision surfaces and finishes for the development of advanced engine prototypes allowing AIE complete control on component manufacture and appearance.
Bridgeport Milling Machine
The universally respected Bridgeport Machine is also included in the premier selection of tooling equipment for the development of innovative rotary engines. This next generation milling machine with improved machining performance is ideal for AIE, as rotary engine manufacturers, as it produces high-precision metal cuts and shaping to meet the fastidious demands for propulsion in the aerospace and automotive sectors.
Harrison Lathe
A staple in manufacturers tool rooms worldwide, the Harrison Lathe, was a natural selection for AIE, allowing their skilled and trained engineers to shape engine parts and components from heavy metal removal to precision fine tolerance turning.
Establishing AIE as Market-Leading Rotary Engine Manufacturer
The recent installation of premium machining equipment within AIE's facilities are only part of the company's continued investment that will establish them as one of the world's market-leading and advanced rotary engine manufacturers.
The equipment and technology, together with AIE's highly skilled technicians and engine design specialists are equipped to provide the highest possible service to customers through a completely internal process that will not only provide cost saving benefits to the customer but also rapid development of required engines and projects.
With all activities from concept to design and from development to testing available using state-of-the-art equipment all under one roof, AIE customers are guaranteed a completely integrated and exceptional service that will provide rotary engines that are designed and built to the highest possible standard.
To take advantage of AIE's cutting-edge tooling equipment and technology for your latest project, contact the AIE team by visiting the website www.aieuk.com/contact.
Recent Posts