Wankel Rotary Engines – With the move to electric powered vehicles, aren't rotary engines becoming irrelevant anyway?
Actually, in many ways, the shift towards electric vehicles is making Wankel rotary engines even more relevant. A compact, power dense Wankel rotary engine configured as part of a series hybrid solution has the potential to become an "enabler technology," reducing range anxiety from a driver perspective and actively extending the usable range of the electric vehicle to make them relevant to a broader spectrum of potential users and operators.
If you have driven an electric vehicle on a daily basis (which I have), there is a real, palpable sense of range restriction and a fear of running out of power with no charging point in sight. The range of most small electric vehicles in typical day to day operation (including night driving in the cold and rain, with a radio on) is not much further than the "reserve level" on the fuel tank of my current German diesel car. I think that gives me a real perspective on the challenge when looking to switch from a liquid fuel powered car to an electric alternative. Even when I knew my return journey was within the "nominal" range of the battery, I still felt the need to charge the vehicle at both ends of the journey, just in case…
So how do we overcome this issue while we wait for electrical power storage with higher power density? And where could rotary engines fit into this scenario?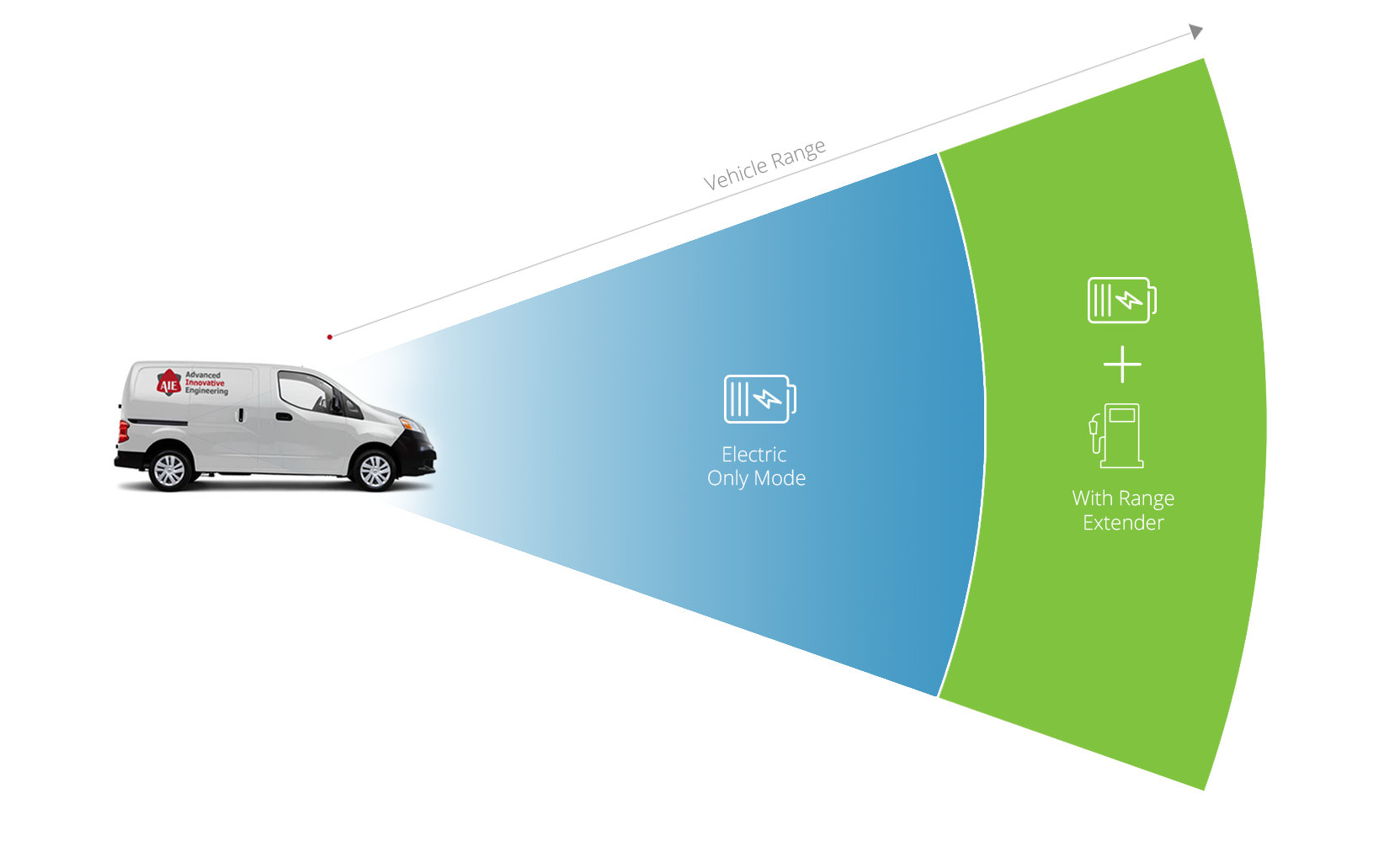 Let's assume that most journeys (mainly commutes) are well within the range of the electric cars currently available. Prospective owners are still fearful that they might run out of power if diverted due to roadworks or stuck in traffic for a few hours at night. So what is required is a "get me home" unit that kicks in when the batteries are almost flat and allows the vehicle range to be extended significantly, in effect an emergency generator or a series hybrid power unit. The engine is turned off for most of the time and just kicks in every now and again when you "test" the range of the vehicle's batteries (either accidentally or deliberately).
The challenge with this scenario from a car manufacturer's perspective is that they then have to package something that is potentially large and heavy (as reciprocating piston car engines tend to be) into an already crowded electric car with all its batteries, power electronics, and motors, etc. It's a real challenge as you can imagine and only a handful of manufacturers have taken up the challenge, with BMW's i3 probably the best-known example. BMW overcame the "challenge" by opting to use one of their motorcycle engines, which are smaller and lighter than their regular car engines, but by no means ideal for this application.
So this is where the Wankel rotary can offer a solution. Wankels are small, powerful, have low vibration and a straightforward shape to package, ideal for space and weight constrained electric vehicles.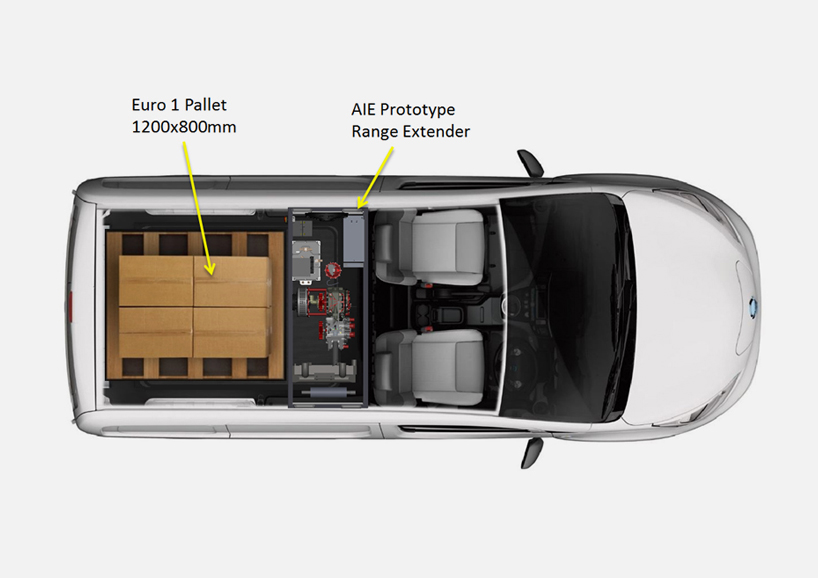 AIE as a company is currently exploring several different applications utilising its engines as a power unit in a series hybrid configuration through two significant programmes a UK APC programme and a European H2020 programme.

To find out more about this application and these projects, please visit AIE's project page.

This article is part of a question and answer series which can be found at: Ten inaccurate preconceptions about Wankel rotary engines discussed.