AIE Tests First Clean-Sheet Designed Rotary Engine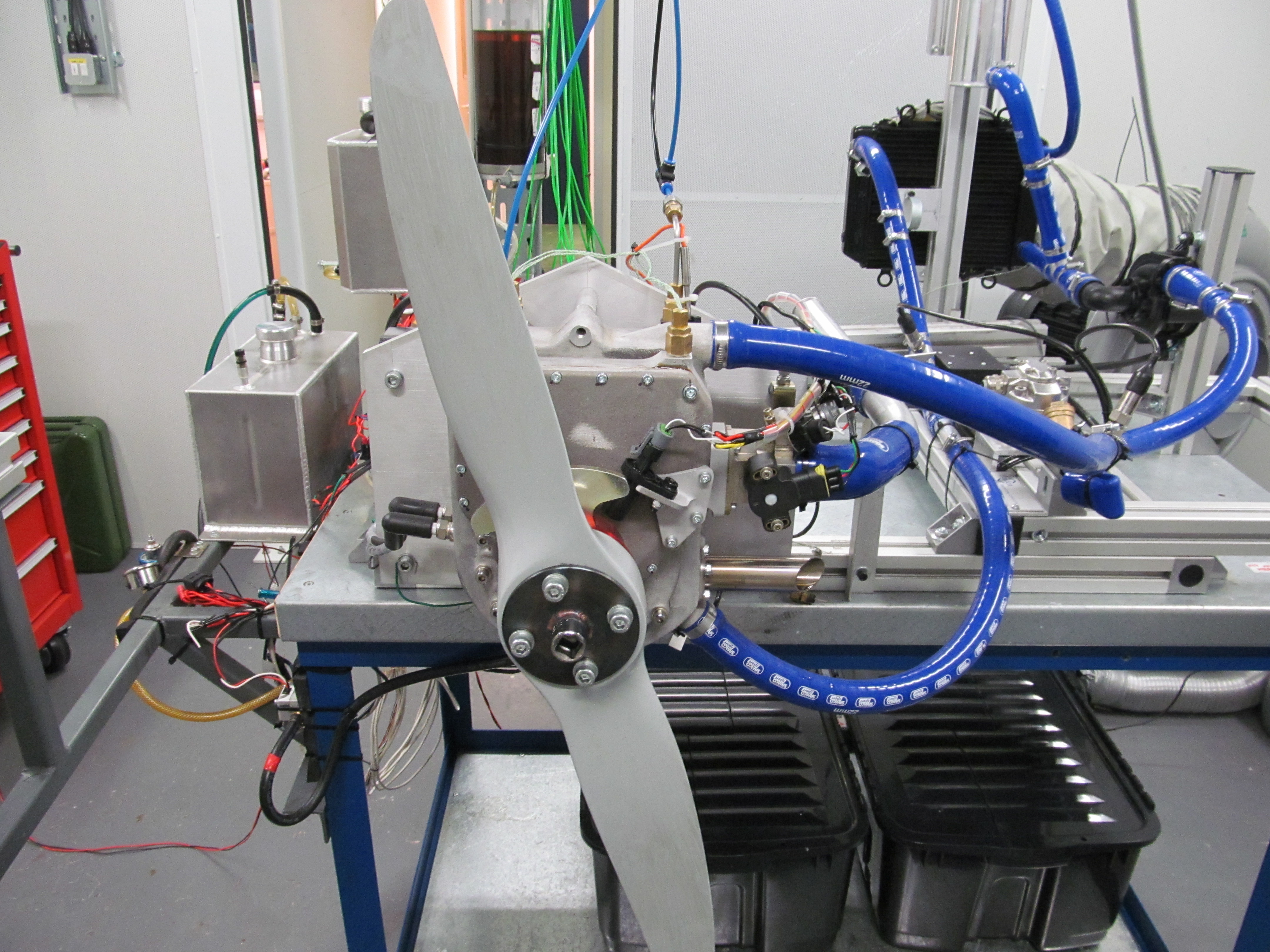 Can a Wankel Rotary engine officially be classed as efficient and reliable? As rotary engine specialists working on a revolutionary new cooling concept, AIE (UK) Ltd are now able to answer the question that will forever change perceptions of rotary engines as power units for unmanned vehicles and automotive applications.
The answer came with the pioneering new development of a specialist Wankel rotary engine developed by AIE with the support of Norton Motorcycle engine designer, David Garside. The rotary engine identified by AIE as the 225CS was subjected to its first initial test run where its unique design and integrated technology Compact SPARCS (Self-Pressurising-Air Rotor Cooling System) were finally put to the test after months of research and development efforts.
Test Results for New Rotary Engine Innovations
Mounted within AIE's test rig at their state-of-the-art facilities, the 225CS prototype had made its way from a complete clean-sheet design to a fully functioning next generation rotary, ready for its first gasoline filled test run.
Starting first time, the 225CS rotary engine thrilled engineers by running exactly as planned with the Compact SPARCS cooling system proving to work as anticipated, showing huge potential as a genuine solution to eliminating the drawbacks of overheating, worn tips, seals and low fuel efficiency that previously plagued rotary engine use.
As AIE's first clean-sheet designed rotary engine with patented technology, the first run of the 225CS prototype on gasoline was a huge success for AIE, bringing them significantly closer to their goal of developing a reliable and efficient rotary engine that meets the needs of their customers.
With a successful first test completed for the 225CS, refinements can now be made; paving the way for additional cold-start and heavy fuel tests that will ensure that the 225CS will meet, and exceed, the needs of vehicle manufacturers.
Ideal for unmanned aerial vehicles, the 225CS will provide market-leading power from an extremely lightweight, efficient engine with the capability of carrying a heavier payload and improved endurance. Now for the first time, a rotary engine can achieve superior efficiency and reliability.
To be first to hear the latest in the progress of the revolutionary 225CS rotary engine with its incorporated patented technology, simply follow AIE on Twitter or contact AIE for more details on the benefits that the 225CS can provide for your vehicle platform and application.
Recent Posts