AIE show off their world-class rotary engines at Cenex-LCV 2014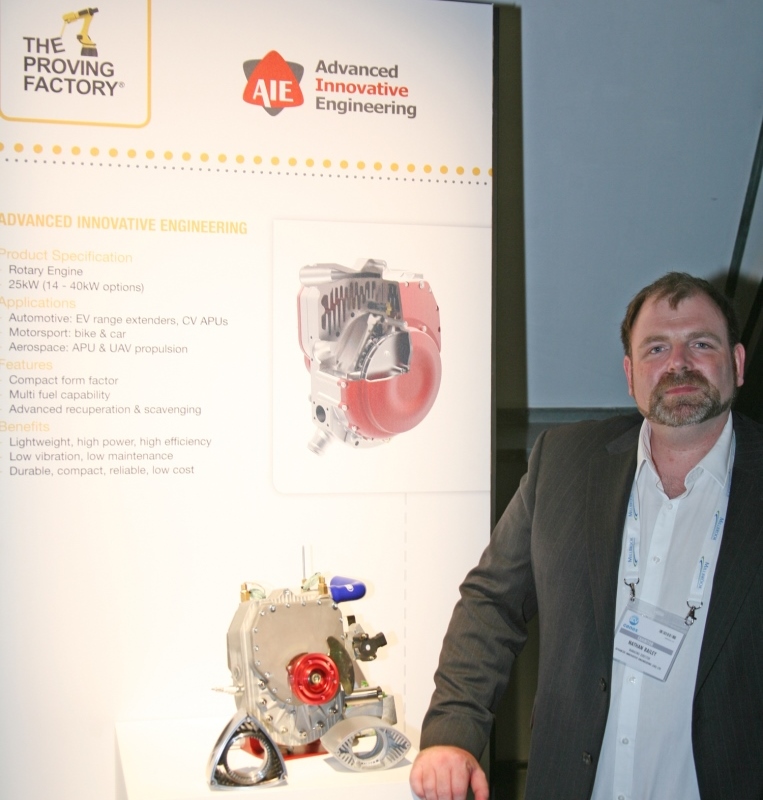 The Low Carbon Vehicle (LCV) event is one of the most important weekends in the calendar for companies who specialise in low carbon technology. The 2014 event was the biggest yet and AIE were proud to showcase their efficient and green rotary engines alongside a range of other market-leading engineers.
LCV is run by Cenex, the UK's first centre of excellence for low carbon and fuel cell technologies. The event aims to provide a showcase for UK capabilities and to show how UK companies are leaders in low carbon technology. In addition, it demonstrates to organisations how Low Carbon Vehicle technologies can bring huge benefits in vehicles and fleet operations.
Nathan Bailey, managing director of AIE, "We're currently developing the Compound Rotary Engine for Electric Vehicles (CREEV) which uses patented technology to increase the engine's power and at the same time reduce fuel consumption, emissions, and noise level all in an integrated lightweight package."
"Cenex LCV is the place to meet both industry experts and UK decision makers and therefore the ideal event for us to showcase our world-class technology."
As well as a technology exhibition, LCV 2014 also featured an extensive seminar programme and demonstrations of the latest research and development and commercially available vehicles. The event was a huge success, with a record attendance of 2,451 visitors, 181 exhibitors and 952 organisations represented.
Recent Posts