AIE continue investment in precision tools with installation of Mazak 5-Axis Milling Machine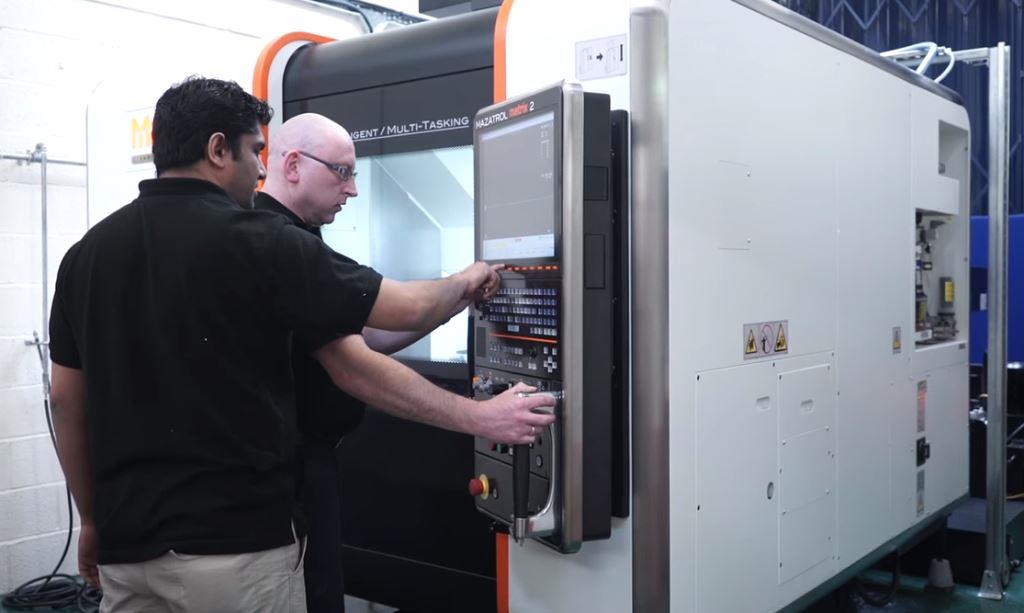 AIE's commitment to providing the highest quality products has seen the company invest significantly in world-class equipment. The company's Lichfield base already boasts a CEMB Hoffman balancing machine, Dyno and Prop test cells and a Co-Ordinate Measuring Machine but now the rotary engine specialists have also installed a state-of-the-art Mazak milling machine.
The Variaxis i-500 is a versatile full, simultaneous 5-axis Vertical Machining Centre that performs multiple and complex curved surface machining on small complex work pieces with high-precision requirements in single setups. It offers high levels of productivity via extremely fast, high-rigidity spindles that can handle a wide variety of applications, from heavy-duty cutting to high-speed cutting of aluminium and other nonferrous material.
AIE design, test and build rotary engines incorporating their own patented cooling technology. Such engines require highly precise components and the new milling machine will allow the company to speed up the development of new engines as well as take control of the manufacture of critical parts.
Nathan Bailey, Managing Director of AIE, said: "Having the ability to machine some precision parts in-house allows us to reduce production times, improve the accuracy of our manufacture and reduces operating expenses – making our products cheaper to customers.
"Mazak are one of the world's most recognized leaders in the manufacturing industry and this machine demonstrates our commitment to producing high quality, precision products for our UK and international customers."
Recent Posts